If you remember a few months back I got my husband a very practical Valentine's Day gift, then this post will come as no surprise. If you haven't read that one it is here:
https://ouroffgridjourney.wordpress.com/2017/02/15/valentines-day-gifts/
This year we have invested in camping gear with our vacation budget. Our hope is to reduce our budget over time but still do just as much fun stuff by reusing this gear. One of those items was a 10 person tent. We are a family of 7 and this tent could easily hold us all and our bags. Although we took a second tent for our sons to share it was not really necessary. Here is the tent we purchased so far it has been a good tent: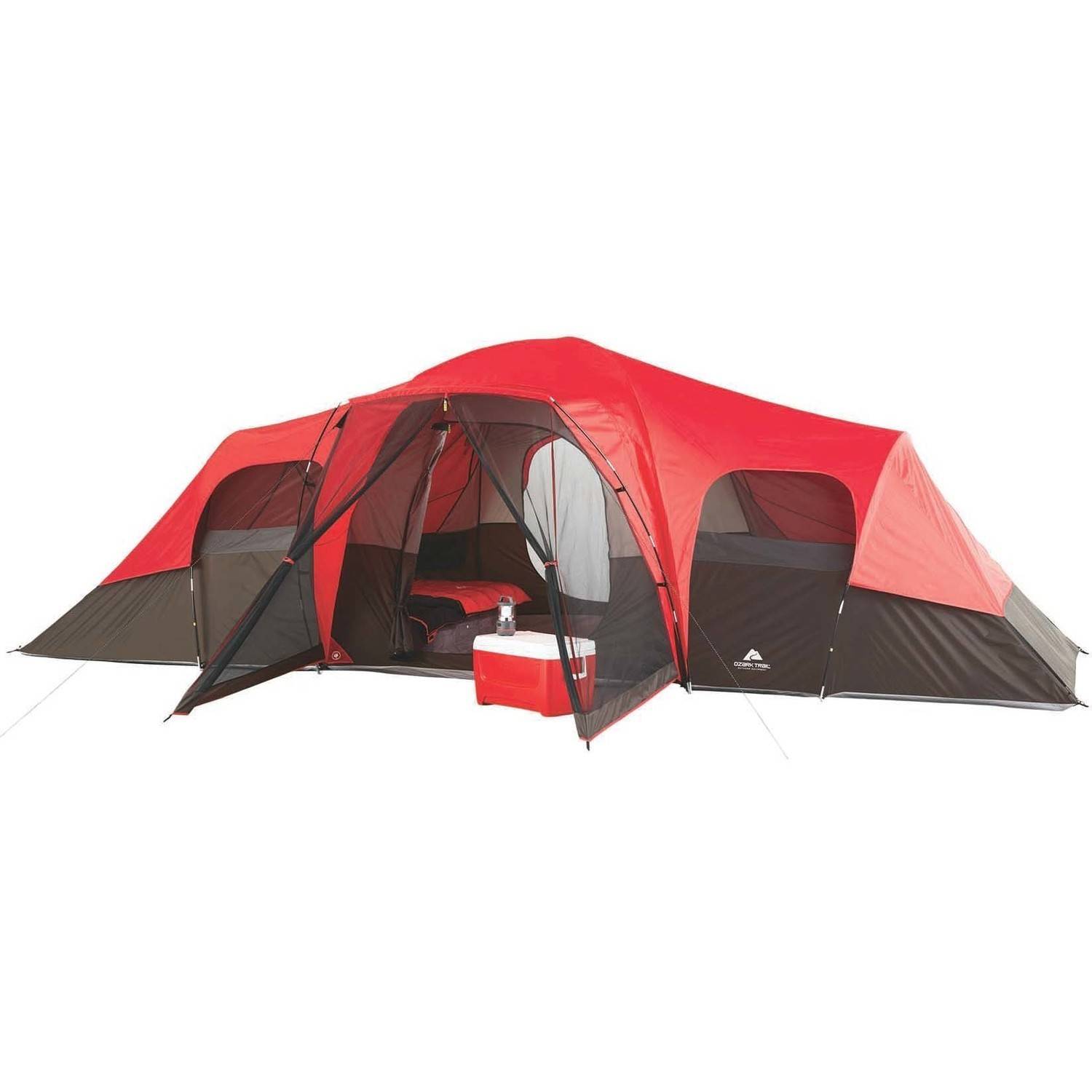 One lesson I learned. I hate being hot. If we are really going to do this then I need a way to stay cool in the tent. So when I asked Hubs what he wanted for Father's Day he said a fan or something for the tent so we will be more comfortable. We also use a fan at night for white noise, but when you are camping there is plenty of that to go around.
Here is the plan:
I have never embedded a video before so I will see if that really worked. LOL
I bought these items:
And the most important part, because I will have no way to refreeze during the day and I want to be able to use this for several nights in a row:
I just make 1 so it will cost me $118.91.
If I choose to make 3 instead and include the cold packs it would cost me $201.89. I may choose to use the extra buckets and inserts to make 2 more and sell them but that will be a later choice for now. A rechargeable fan that claims to last 8 hours on low will get us through the night and I can plug it into the USB charger in my car in the morning to get it back up and running for another night. I ordered enough ice packs to last 3 nights, and as long as I keep them in a cooler they will stay cold.
I will post again after they arrive and I assemble this.
Links:
http://www.homedepot.com/p/Charlotte-Pipe-1-1-2-in-x-2-ft-PVC-Sch-40-Pipe-PVC-07112-0200/100581718
http://www.homedepot.com/p/The-Home-Depot-5-gal-Homer-Bucket-3-Pack-05GLHD2/100672960
http://www.homedepot.com/p/Leaktite-5-gal-Bucket-Companion-Cooler-3-Pack-211306/205186907
http://www.homedepot.com/p/Bosch-Daredevil-2-1-4-in-Wood-Hole-Saw-with-Arbor-HCD225/206703604
http://www.homedepot.com/p/Bosch-Daredevil-2-1-8-in-Wood-Hole-Saw-with-Arbor-HCD212/206703602
http://www.homedepot.com/p/Leaktite-White-Reusable-Easy-Off-Lid-for-5-Gal-Pail-Pack-of-3-209325/203925466
https://www.amazon.com/gp/product/B01H3H1XWQ/ref=ox_sc_act_title_1?ie=UTF8&psc=1&smid=A240ZJA6RQBG0E
http://www.simplygoodstuff.com/product.asp?itemid=702
https://www.walmart.com/ip/Ozark-Trail-10-Person-Family-Tent/55036170